How Going Vegetarian Could Help to Drop the Pounds
Being a Vegan or Vegetarian May Have Other Benefits
You may become a Vegetarian for a number of reasons. Whether that is just not wanting to eat meat and believe in animal rights or it might be for just being more healthy or due to a more political, environmental issue.
Not many though will think of doing it just to lose weight. This article discusses the research done on Vegetarian and Vegan diets and the role they might play in weight loss.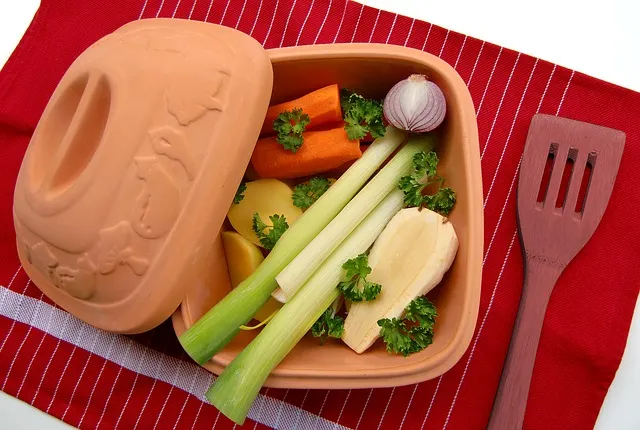 Would you go Vegetarian if you thought it would help you to lose weight?
Previous research has linked vegetarian diets to decreased risk of type 2 diabetes and coronary heart disease. But there have been few big studies showing whether people can lose weight if they cut out meat.
So a group of researchers affiliated with Harvard University's T. H. Chan School of Public Health combed through published clinical trials – nearly all of them small — that looked at the effects of vegetarian diets on weight loss.
The team focused on two major types of vegetarian diets: the lacto-ovo diet, which allows for milk and eggs, and the vegan diet, which is typically plant-based with no animal products at all
"Vegetarian diets have been suggested as one of many dietary approaches to promote weight loss because of high amounts of plant-based foods, but the evidence is limited and inconclusive," Frank Hu, professor of nutrition and epidemiology at Harvard and an author of the study.
The results of the meta-analysis, published in Journal of General Internal Medicine, found that those on vegetarian diets lost around 4.4 pounds more than the control group (who had no change in diet), while those on a vegan diet dropped 5.5 pounds more.
A possible reason for weight loss may be the large number of fruits, vegetables, and whole grains consumed by people on a vegetarian diet, according to the researchers. These foods are all high in fiber.
In addition, plant-based foods usually have fewer calories and more nutrients than animal-based foods.
You also have to stick with the diet of your choice, Hu says. Studies show how a vegetarian diet or DASH diet helps with weight loss in the short term, but, he says, "whether these diets can help individuals control their weight, in the long run, will largely depend on individuals' adherence to these diets."
And, of course, eliminating meat from your diet still doesn't mean the pounds will necessarily shed themselves.
A vegetarian or vegan could still be eating too many refined grains or added sugar, which both contributes to obesity and poor health outcomes.
Source: